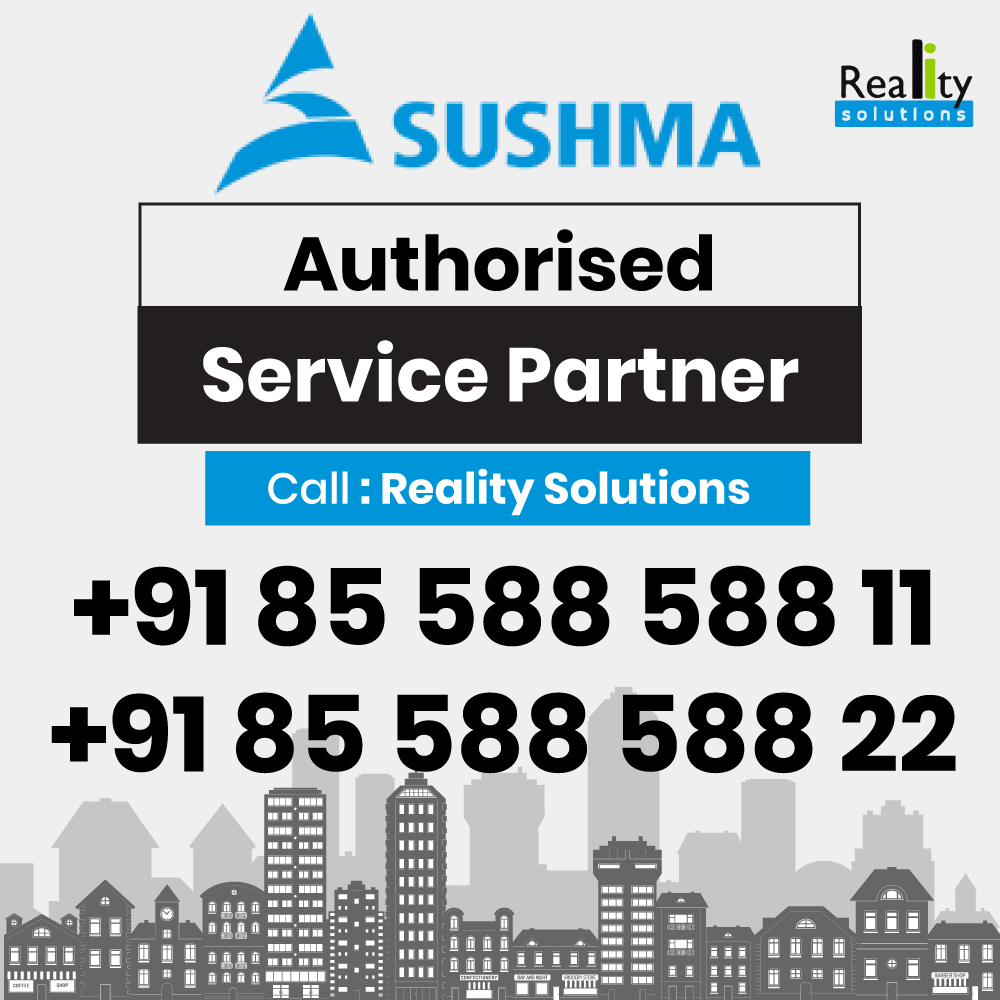 Sushma Channel Partners Zirakpur 85 588 588 22
Who are Sushma Authorized Channel Partners?
Sushma Authorized Channel Partner is a term used for RERA Registered Real Estate Consultants working with the Sushma Buildtech Ltd. to sell the inventories.
Why Sushma Authorized Channel Partners?
Sushma Buildtech Ltd., Zirakpur sells its inventory exclusively through channel partners. You have to accompany a Sushma Channel Partner compulsorily to the project site for a visit. If you visit Sushma Buildtech Ltd. projects without a authorized channel partner, you would not be entertained as per the company's sales policy.
What Does Sushma Channel Partners Do?
Comprehensive Service
Approaching a builder directly may not give you a full spectrum of the process or documentation required, whether you need to explain your requirements, budget, etc to every builder or broker you meet.
On the brighter side, meeting a sushma channel partner gives you access to premium properties matched with your requirements. This saves a lot of time and money for the buyers as they get authentic consultancy for the project of their choice. The buyer or investor receives free services such as site visits, loan assistance, post-sales services, etc.
Guaranteed Sale
A channel partner guarantees sales because of their competence in the real estate market. The niche market of a channel partner adds credit points as it has an extensive database of the market. A detailed study helps them to have a better understanding of the market.
RERA Approved
The Real Estate Act (RERA) makes it mandatory for the sushma channel partners to be registered with the regulatory authority. This builds up the trust factor that further helps to receive end-to-end assistance and services for all your property requirements.
Buyers can trust sushma channel partners more because they are registered with RERA. They increasingly act as consultants and sales professionals rather than brokers. Sushma Channel Partners are accountable for their registration under RERA. Developers/Agents are liable to provide each and every detail of the project disclosed.
Core of Value Chain
Delivering quality experience to all stakeholders has become the crux of real estate market. While Sushma Buildtech Ltd. treat channel partners as the important component of their ecosystem, buyers find it immensely beneficial in getting refined solutions.
Strong domain expertise, extensive due diligence and monitoring of assets result in a hassle-free process. Channel partners attract more trust than builder's representatives after a strong hold on marketing and being RERA approved. Few points that make channel partners a huge achievement:
Quick On-boarding
Knowledge
Registering Sales inquires
System-based process
Automatic alerts and notifications
Why Choose us as your Sushma Channel Partners?
We, Reality Solutions (Sushma Channel Partners) are an agency that work with Sushma Buildtech Ltd. We progressively act as real estate consultants and sales professionals, rather than mere broker and agents.
Discounts and Best Deals: We provide the buyers heavy discounts and the best deals in the market.
Best Properties: We provide our customer best properties according to their requirement and budget. We give right and helpful information of the market to our customers. So, they can take right decision while buying property.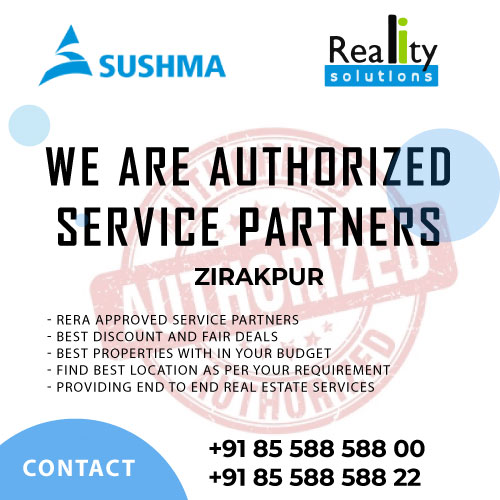 Contact Number Sushma Authorized Channel Partners?
Feel Free to contact our team if you are looking for a Trusted and Professional Sushma Authorized Channel Partner.
Call us on +91 8558858800, +91 8558858822
Residential Projects by Sushma Buildtech Ltd.